Now what makes a date, well, a date? Is it the act of picking up the person of your dreams and taking them to your favorite restaurant? Is it paying for that Friday night movie ticket, even though they offered to pay for their own? Or is it simply the initial intent? And hoping it ends in with a goodnight kiss, or better, a second date?
But what about those dates that don't actually begin as a date? What about those moments where you're hanging out with your friend and everything is going perfect and you suddenly blush. Those moments where you don't plan on having more than just a casual trip to Olive Garden as friends. Those moments where you get back to your place at the end of the day and see them sitting there beside you watching tv. And you feel surprisingly nervous & hoping they are having an amazing time– but you just don't know why you care so much. Those moments where friendship and infatuation is blurred…
It can be really hard to distinguish the line between a friend and a future boyfriend. The line, from experience, is a fine line. Actually, from my own experience that line is pretty much non-existent.
---
As you may recall, Jessica was very involved in college, mainly student activities. Herrole in student government, as a member of Program's Board, allowed her to be a part of the event planning process for everything that may be held on and around campus. Now, before we get into more details, you must know something about Jessica. Jessica is a very purposeful person– everything has a reason. No, this doesn't mean she uses people or manipulates or forces chances to come up to get what she wants. It means that anytime a moment- a random moment- comes up that will help her accomplish what she wants, she takes it. This includes racking up more face-to-face time with James…
Now let's get back to this event planning role. Anytime the school held an event, it was up to its members to get the word out. This included the old tradition of door-to-door interaction… and guess who was always eager to sign up for the dorms. Well of course, me. Duh.
Our next event was a Karaoke night held in the quad outside our dorms. And to be honest, smaller events like this never seemed to be a hit. Jessica didn't care. She thought this would be the perfect excuse to ask James to hangout a bit.
'Hey James, Karaoke night tomorrow night at the quad! Join me? I know it's lame but we can totally team up for a killer duo. 😉'
I didn't think it was lame at all. Jessica eagerly waited for a text back.. which never came. Nevertheless, she showed up and was 8th in line to sing her version of Whitney Houston's "Wanna Dance with Somebody." You can imagine how nervous she was, not just because of the public performance she was about to give. Standing closer to the exit, not a single thought could trump the wondering of where James was or why he couldn't just say he wasn't up for it. I guess that In-N-Out date wasn't a date after all……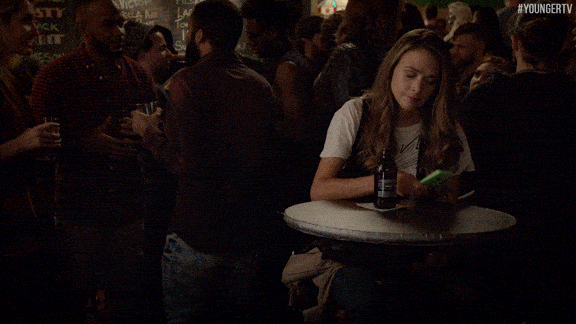 Her heart began to race as she could see the shadow of a male body walking up beside her. Should she turn around with the grin that had overtaken her face or would that look desperate? Her curiosity forced her to give in and to her surprise, Andrew was standing two feet in front of her hoping for the same thing Jess was wanting from James– just a little bit of time. Andrew was that long-time boyfriend I had mentioned earlier, ex-boyfriend. Who spent the last six months apart hoping for a relationship, a friendship- anything that could give him Jess back, or at least closure.
Jessica had a pretty sarcastic sense of humor and Andrew used it to mock her presence at an event that only occupied people with no other plans on a Tuesday night. Well, he wasn't wrong. His presence was definitely a turn of events, unfortunately. Because, she hadn't moved on. Well, not in the way you think. She had cared for Andrew but it never felt right. For her, he was always that guy who was always ready for commitment but was seeking out the wrong girl. Jessica was that wrong girl. She was always the girl who gave a chance to the wrong boy hoping her innocent crush on her other friend would go away. This girl who hadn't moved on… from James. Seems silly to be hooked on someone you've never actually had.
As the two chatted up like old friends another figure presented itself near Jessica. Jessica had finally found James. Or James had found Jessica. Well, whoever found whoever didn't matter. Because Andrew could see he had no part in Jessica's heart. Her eyes beamed with Jame's reflection in them. It mirrored the love Jessica had long tried to hide for James and Andrew took it as a personal cue to excuse himself.
Turns out James had been sitting on the other side of the quad the entire time. Sure the venue was small, but it was night and the patio never had the best lighting. Every doubt and every worry I had encircled in my head about his missing presence was thrown out the window. Especially when he mentioned he liked getting an invite- from me– even to an event like this. He wouldn't miss out, he just didn't want to tell Jessica that.
All of a sudden, the night had reverted to what she had pictured. Jessica had just given her embarrassing failure of a cover to a Whitney classic and yet, was having more fun than she had had in a long time. During her time on stage, she could see her classmates joining in, mouthing the words to the widely-known song but her attention kept bouncing back to James who was sitting front and center to cheer his friend on. He kept standing up and throwing encouragement like confetti. To this day, the memory of him cheering "Yeah! Go Jessica!" throughout the entire song still makes her blush.
If you've ever met James, you'd know he was another overly-confident cool guy, giving Jessica's sarcasm a run for her money. Just add that to the list of more reasons to fall for a guy like that. When it was his time to hit the spotlight, she casually asked what song to expect.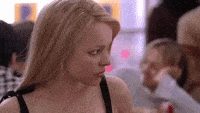 He decided to hit her with a sly remark, commenting "Oh it's country. You wouldn't know."
Why do guys assume they know what you know and don't know. This will forever be a never ending question. Well, she was more than just prep-school and beach balls. Her Country playlist already had a few tracks by Cole Swindell and gave James a shocker when she knew the words to "Let Me See Ya Girl." The girl he secretly liked back had more in common with him than he thought.
This moment must have sparked something in James as he started to beam for Jessica as well. He already had shown a soft spot for this girl with the acceptance of hanging out for a school sponsored karaoke night. Remember, this is sober karaoke night in front of current classmates. Emphasis on the sober. But something about having similar music taste made him wonder what other interests they shared. They spent the remainder of the event reminiscing on memories reminded by the songs playing around them. This moment wasn't intended as a date when Jessica had texted James to join her. She just wanted to spend more time with him. But sometimes, moments like these expose your interest– your interest for each other. And those innocent moments turn into something close of a date.
I guess that In-N-Out date really was a date….